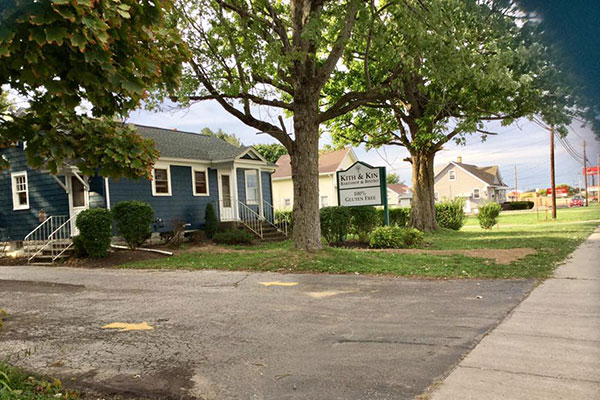 Finding out that all three of our children had Celiac disease was enlightening. We were relieved to know what was making them sick and figured that we would just cut gluten out of their diets. No problem, right? Unfortunately, we were wrong. It turns out that totally eliminating gluten from one's diet is not that easy.
Gluten hides in places like soup and barbecue sauce. Rice cereal sounds good because it's made with rice. (Unfortunately not). It is flavored with malt so it is also on the "don't eat" list. And then there was the whole issue of cross-contamination. And going out to eat was a disaster.
Now everyone in our family knows what gluten is and where you will most likely find it, (not in watermelons), and where it may be hidden. But alas, avoiding gluten is one thing. Eating delicious baked goods you once loved is another. Store bought gluten-free baked goods turned out to be not what we hungered for. They were often crumbly or like eating cardboard. As we watched our children try to eat a sandwich that would crumble onto their plates, we knew there had to be a better way.
Our family was blessed to have a chef and a baker in the house. We found that cooking gluten-free was not really that difficult; however baking gluten-free is a whole different ball game. After years of reading, researching, trials and errors, we have found a better way of offering baked goods that get the thumbs up from my children.